Lode Group is a well-established provider of protective carrying systems as well as technical and tactical workwear with either off-the-shelf products or as a bespoke product package solution. Whichever your choices, we maintain a strong focus on quality and innovation which deliver you, our customers, flexibility and advantage in your market sectors as well as protection for your teams and equipment.
OUR OFF-THE-SHELF RANGE
Hi-Vis Clothing: designed primarily for rail use, a certified range of Cut-To-Fit® trousers, overtrousers, polos and jackets.
Technical Coveralls: lightweight Viper FR 220 and standard weight Viper FR, anti-static coveralls, plus Apollo Arc Flash and Vulcan Weld - available with Cut-To-Fit® feature and in a range of colours.
Safety Rucksacks: featuring Rip-ClipTM quick release system in hi-vis orange.
Holdalls: a range of kitbags and holdalls suitable for use across a wide variety of industries.
Tool Belts & Pouches: rugged pouches in two sizes with adjustable waist tool belt and tool insert accessory for our rucksacks.
BESPOKE CARRYING SOLUTIONS
A key arm of the business is as a tier 2 supplier of bespoke carrying and protective products, as well as textile and plastic sub-components closely tailored for best design, value and performance. All this in tandem with a logistical package to suit.
Our work in industrial and defence sectors has made us experts in textile materials, components and creating finished products. Our easy to manage process delivers high quality, great value outcomes and unrivalled customer satisfaction. For further details on this service, let us show you how we can assist.
VALUES & COMMITMENT TO QUALITY
Our customers value our approach, integrity and dynamism. Consistent performance and continuous innovation over 12 years have built up a loyal client following.
In today's dependence on global supply chains we offer built-in resilience with dual sourced manufacturing options, transport and storage options to ensure that our customers are not left high and dry. Our wholly owned subsidiary in SE Asia ensures the highest degree of control over our production centres.
In 2020 we have started making changes way the way that we operate and our approach (also driven by our customers) to production, packaging and transportation. We are investing heavily in sourcing recyclable and recycled materials, and bringing this to the table. We plan to have the company certified to ISO9001:2014 before the end of 2022. This standard will form the basis of our drive towards a more sustainable business format.
SAFETY STANDARDS
All our Personal Protection Equipment (PPE) is approved to the requisite national and international safety standards governing performance and quality of manufacture.
CERTIFICATIONS
Lode Group operates and is certified to ISO 9001:2015, UKAS approved.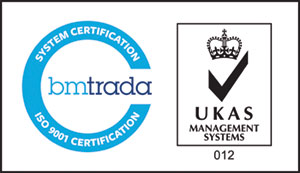 NETWORK RAIL
Lode Group is an official safety equipment supplier and innovation partner for Network Rail.